With the help of a beard shampoo or beard wash you can clean your beard from food remains, smoke, dirt and everything else that might be stuck in it. It also prevents itching and ensures that the facial hair not only looks well-groomed, but also remains healthy. To help you choose the right beard shampoo, we have tested the most popular products in depth and answer all your questions about this beard care product.
Quick Overview: Best Beard Shampoos & Washes
| | | | | | | |
| --- | --- | --- | --- | --- | --- | --- |
| | Our Pick | Best Value | Budget | | | |
| | | | | | | |
| | | | | | | |
| Manufacturer | ZEUS | Beauty and the Bees | Bulldog | The Gentlemen's Beard | Bluebeards | L'Oréal Men Expert |
| Scent | Verbena Lime, Sandalwood, Vanilla Rum | Masculine woody | Subtle aloe vera | Neutral pleasant | Fresh peppermint | Subtle cedar wood |
| Natural ingredients | Yes | Yes | Yes | Yes | No, contains sulfates | No |
| Price | € € | € € | € | € € | € € € | € |
| Size | 8 fl.oz | 4.2 oz equals 27 fl.oz | 6.7 fl.oz | 8 fl.oz | 8.5 fl.o | 8.5 fl.oz |
| | | | | | | |
Why you should use a Beard Shampoo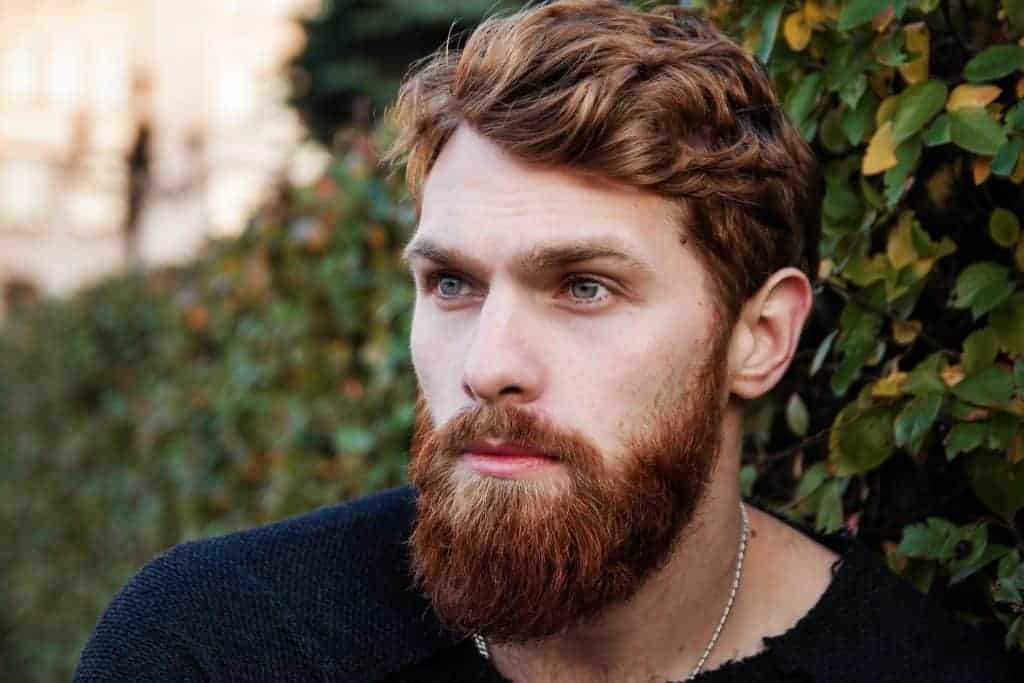 You may not notice it, but the beard collects a lot of dirt and grime over the course of a day. In fact, Swiss researchers have found that there are more bacteria in a beard than on dog fur. This starts with eating and drinking and ends with sweat and dust.
However, this dirt does not only come from external sources. Your skin is constantly undergoing a cell renewal process. This is quite normal and causes dead skin cells to collect in the beard. If these are not removed, this results in an itchy beard or, in the worst case, beard dandruff. Bacteria and yeast fungi also feel particularly comfortable in an unwashed beard and multiply rapidly as long as they remain undisturbed.
A beard wash cleans the beard intensively and effectively from all this dirt and is therefore essential for a healthy beard. Some of them also contain additional oils which have a moisture-retaining effect and support the skin with other care properties.
Some people might think about using conventional hair shampoo instead. In most cases, though, this is not a good idea. The skin under the beard is much more sensitive than the scalp and the use of a shampoo intended for the scalp hair can cause skin irritation and dry out the skin severely. Beard shampoos, on the other hand, are much milder and have been specially developed for use on facial hair.
What makes a good Beard Shampoo
Admittedly, we lied a bit in the title of this article. The best beard shampoo doesn't exist in that sense – it all depends on which particular qualities are important to you and therefore it can be a different one for each individual.
Some beard washes focus on the cleansing effect, so they are especially suited for those who come into contact with dirt a lot. Other manufacturers, on the other hand, place special emphasis on natural ingredients that can benefit the health of the skin. When it comes to the fragrance, it also depends entirely on your taste. No matter how good the product may be, if you are not happy with its scent, it will not be the best choice for you.
The goal for our review is to find the best all-rounder amongst beard wash. At the same time, we want to give you an insight so that you can find the right beard shampoo according to your needs. We have tested the beard shampoos presented here over several weeks and looked at the following criteria:
Natural ingredients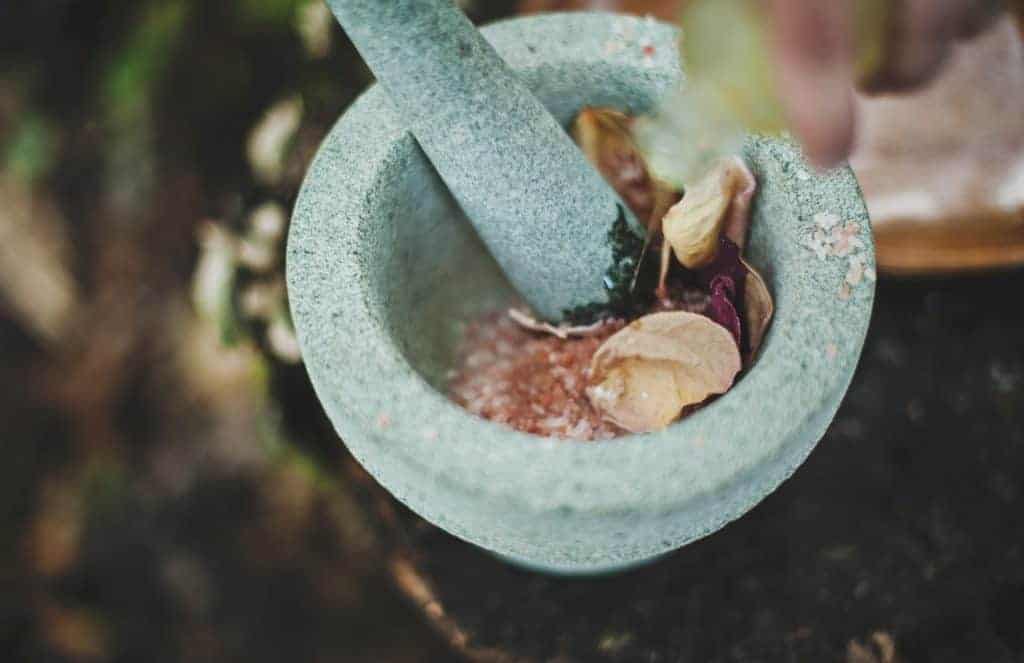 The ingredients are by far the most important factor in our review. It is especially important to us that the ingredients used are of the highest quality and – if possible – natural. After all, the beard shampoo comes in direct contact with your skin and beard. The list of oils and substances used by the various manufacturers is huge. To describe the effect of each ingredient would unfortunately go beyond the scope of this article. However, we will go into more detail about the formulation in the individual reviews.
But why do the manufacturers of beard shampoos use chemical ingredients at all? These substances are often extremely effective and at the same time inexpensive. In contrast, however, they can pose a health risk and damage the hair in the long run. Avoid products with the following ingredients:
Parabens are preservatives, thus extending the shelf life of the product. Yet many people are allergic to this substance and it has also been proven to increase the risk of cancer.
Sulfates are salts and ensure that the shampoo lathers extra strongly and cleans the skin very effectively. Unfortunately, it is actually too effective – it removes the natural oils and proteins from the hair, dries out the skin considerably, and can lead to skin irritations. Besides, many people are misinformed and associate foam and lather with cleanliness, yet the amount of foam is not related to the quality of the shampoo.
Silicones surround the beard hairs and make them smooth and shiny. At first, you might get the impression that the silicones are good for the hair and even soften the skin. The big problem, however, is that the silicones seal the skin pores and thus prevent the skin from performing its functions properly. This means that harmful substances can no longer be emitted directly and the skin takes a detour via other skin spots such as pimples and acne. Also, the beard hairs can no longer be moisturized as effectively, which may lead to split ends in the beard in the long term.
Fragrances and synthetic-based dyes are made up of countless chemicals and lead to various problems for many people. These include headaches, dizziness, and nausea.
Palm oil does not pose a health risk, but due to the high demand, it leads to the destruction of the rainforests, which in turn has devastating consequences for the climate.
Size and price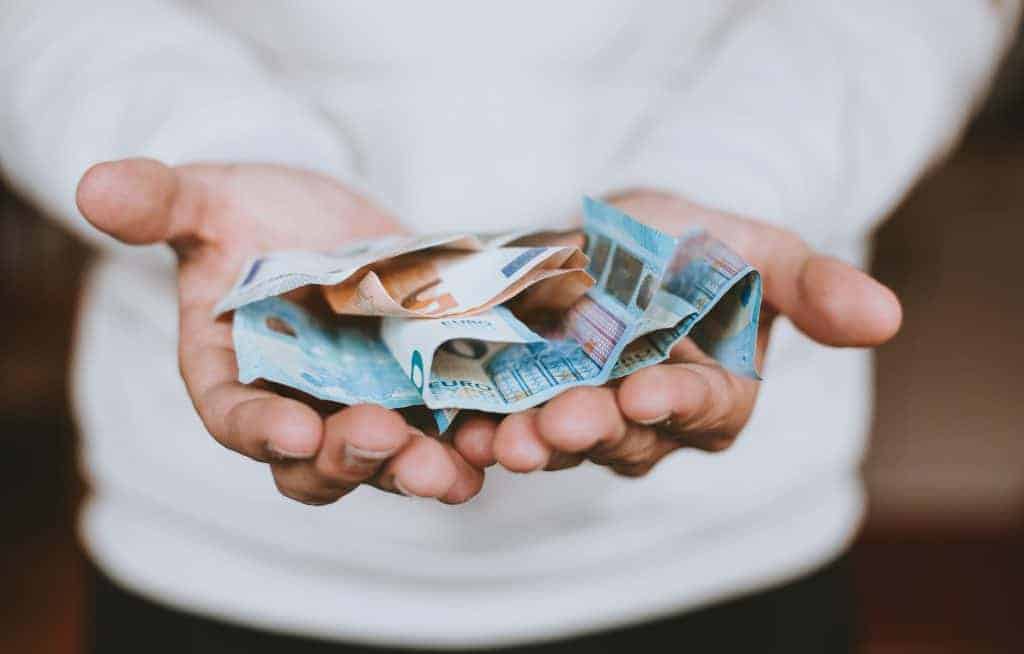 No one wants to be left with an empty beard shampoo after just a few uses. This is not only expensive, but also annoying. For this reason, the amount of product in conjunction with the price also plays an important role in our overall assessment.
Focus of the beard shampoo
As already mentioned, there is not the one beard shampoo that fits everyone's needs. The various products often focus on different aspects. Thus, the focus is not limited to the cleansing effect, but also includes factors such as skin compatibility or effectiveness against dandruff in the beard.
Others try to combine a beard wash and conditioner in a single product – in other words, not only to clean the beard but also to make it silky soft and shiny. In most cases, however, this doesn't work out so well. An effective cleaning actually implies that the oils are dissolved in the beard. But these are exactly what make the beard soft. Our recommendation is therefore to use separate beard care products, which in this case is a beard oil or beard balm. Consider for yourself which product characteristics are most important to you and then choose the right product.
Fragrance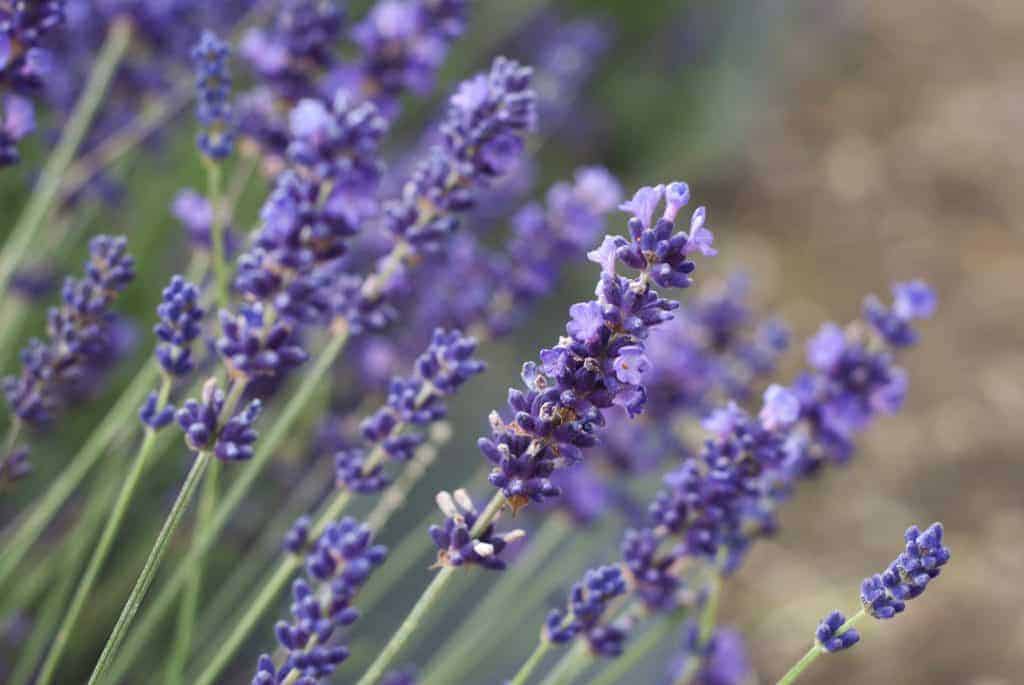 A wide range of different aromas and fragrances add that little extra to the beard shampoo. Since it is a little bit difficult to convey scents over the internet, we are limited to describe our personal impressions of the product. The spectrum of fragrances of beard washes ranges from floral and sweet scents to heavy woody aromas. Also, oriental scents or aromatic scents, which remind of various herbs, can be found occasionally. There is certainly something for everyone.
Everyone experiences a scent differently and that is why the smell will not be directly reflected in the rating. By the way, if you use other beard care products like beard oil or beard balm, it is often better to choose a fragrance that is as subtle and neutral as possible. After all, these other products usually also tend to have an intense scent and can, therefore, lead to a muddle of odors.
6 Beard shampoos & Washes in Review
When it comes to beard shampoo from ZEUS, you can tell that the manufacturer has paid close attention not only to the sustainability of the ingredients but also to their synergy. While green tea delivers vitamins and moisture to the skin, chamomile keeps it healthy with its inflammatory and anti-bacterial properties. Dragons blood is rarely seen in beard care products but does wonders to stop skin irritation and flaking. All of these natural ingredients are of the highest quality and complement each other perfectly.
Despite the absence of sulfates and other chemical substances, the beard is still effectively cleansed. The shampoo is also very gentle to the skin and supports the skin with moisture-preserving active ingredients.
ZEUS offers multiple variations of its product with different scents. "Verbena Lime" has a soft floral base with citrus notes, which is still subtle and can be easily combined with other products. On the other hand, "Vanilla Rum" is a little more intrusive and provides a creamy vanilla base featuring sweet floral notes. "Sandal Wood" is a more masculine and woody scent which we found very pleasant.
If we have to name a drawback, it would be the price tag. However, we can testify that the price tag translates into high quality and that this California made beard shampoo is definitely worth it.
Professor Fuzzworthy's Beard Shampoo distinguishes itself not only by its name but also in its consistency. After all, it is a solid beard soap and not liquid. Only natural ingredients like coconut oil and various waxes are used and the result is a crystal clear beard. After using it we were impressed by how soft and smooth the beard felt. In addition to a masculine woody scent, which has a subtle lavender and eucalyptus note, a fruity cider variant is also available.
If we look at the price/performance ratio, none of the competing products come even close. The amount of product may appear at first glance to be a little small, but the 4oz actually equal about 27 fl.oz.. Thus, you will be able to get by with them for a long time. That said, the solid form has also its drawbacks, as it must be stored in a dry place and the quantity used is somewhat more difficult to measure out. To sum up, Professor Fuzzworthy's Beard Shampoo is an all-round great product.
Founded in the UK in 2005, Bulldog's mission is to create beard care products using carefully selected ingredients and to offer them at an affordable price.
This 2-in-1 shampoo promises to thoroughly cleanse and moisturize the skin at the same time. The problem with 2-in-1 shampoo & conditioner products is that they tend to be a weak shampoo and a weak conditioner in one. Unfortunately, this is also the case here and if you place value on the cleansing effect, we would recommend that you use a different beard shampoo. Granted, the beard didn't feel as dry as with competing products.
The combination of aloe vera and green tea provides a pleasant scent, which did not knock us off our feet. All in all, the beard shampoo is ideal for those who can manage with a mild wash and want to save some money.
In contrast to many competing products, The Gentlemen's Beard Wash is an all-natural shampoo. It is composed of many high-quality oils and features many additional care properties. The fresh and neutral scent of the shampoo is also unobtrusive and smelled very pleasant.
However, the product has to compromise on the cleansing power. Due to the absence of any chemicals, it does not clean as intensively, although it should be sufficient for normal use. If you have sensitive skin, we strongly recommend this shampoo. On a side note, we feel that the manufacturer has some catching up to do with the presentation of the packaging, although this doesn't really matter.
The main downside of the product is the relatively high price. Nevertheless, we must acknowledge that the price is reasonable in terms of quality.
Bluebeards is a well-established company and produces high quality beard care products since 2005.
Peppermint oil provides a refreshing scent and gives room to the fragrances of other beard care products. You don't need much product for regular washing, as the shampoo foams strongly and cleans well. It also softens and soothes the skin underneath the beard. This is due to sulfates and other chemicals it contains, which we would gladly have done without. These may do more harm than good in the long run and therefore should be avoided.
Due to the formulation and the high price, we do not recommend the Blue Beards beard shampoo and suggest choosing an all-natural beard shampoo instead.
The manufacturer promises the ideal and perfect care for skin, beard and hair combined in a single product. Sounds too good to be true? That' s right, it's not.
At first sight, the L'Oréal shampoo cleans effectively and even makes the beard soft and supple. Yet this only happens because of the presence of strong chemicals, which can trigger allergies and severely weaken the skin's barrier function. By the way, this also accounts for the cheap price. Therefore it is better to keep your hands off it and choose a different product.
FAQ
How often should I use beard shampoo?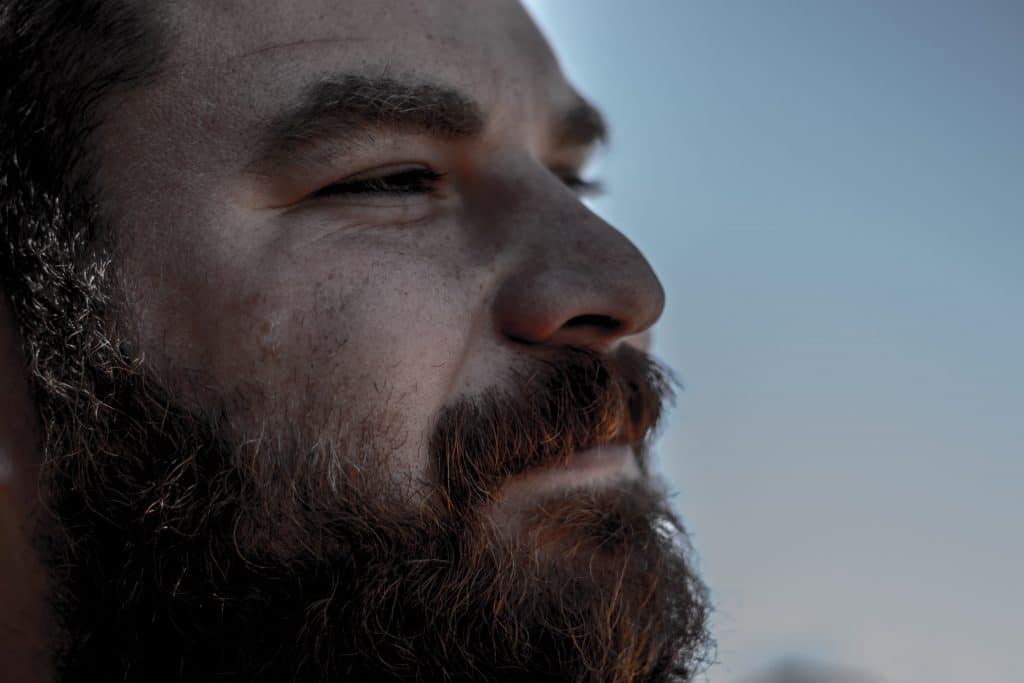 Twice a week is sufficient. If your job involves a lot of contact with dirt, you can also use a beard shampoo three to four times a week. Even after a long night with lots of cigarette smoke or eating nachos, chicken wings, or the like, it doesn't hurt to put in an extra wash.
Every time you wash your beard with a beard shampoo, you draw moisture and natural oils from the skin under the beard. If the skin dries out too much, it can lead to an annoying itching and in the worst case to beard dandruff. Use Beard Oil or Beard Balm to provide the beard with the necessary moisture again. But that doesn't mean you don't have to wash your beard for the rest of the week. A daily wash with lukewarm water is necessary to clean the beard from most of the dirt and keep it healthy.
When should I start using beard shampoo?
Right from the start. As soon as you start growing more than just a stubble beard, you should also wash it with beard wash. Especially in the beginning your skin will have to get used to the new beard and may start to itch. Beard shampoo in combination with beard oil can then alleviate the bothersome itching.
What is the right way to apply beard shampoo?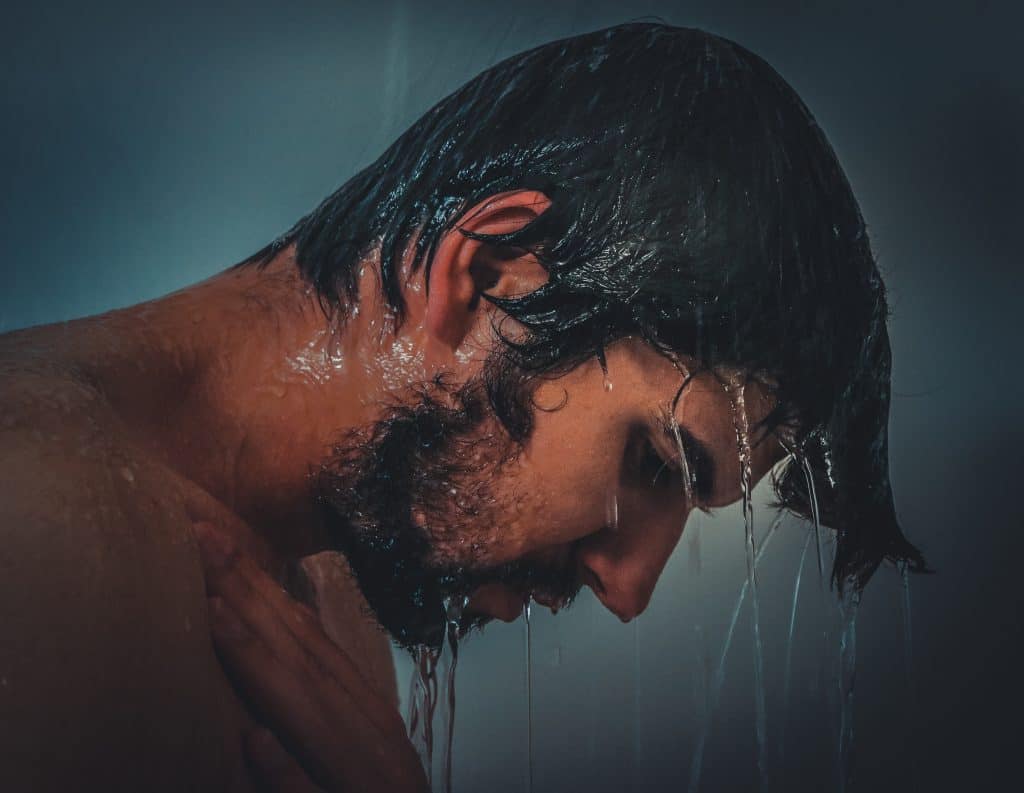 Get your face and beard wet with lukewarm water.
Rub a fair amount of beard shampoo into the palms of your hands. Usually, one or two pump strokes are sufficient.
Massage the beard shampoo into the beard with circular movements. Try to reach the skin and distribute the shampoo evenly.
Leave the beard shampoo in for at least two minutes.
Rinse out the beard thoroughly with lukewarm water.
Apply other beard care products such as beard oil.
By using the shampoo, the skin was stripped of its natural oils, which you now have to restore.
At what beard length should I start using beard shampoo?
As long as you only have a stubble beard, you can do without a beard shampoo. At this length, you should be able to clean the beard with normal shampoo, as the body can reproduce the lost oils in time. However, if you have a beard hair length of an inch or more, you should change to beard shampoo.
If you have very sensitive skin or if your face reacts to the hair shampoo with skin irritation or too dry skin, it makes sense to use a beard shampoo right away. In most cases, these are milder and less stressful to the skin.
Does beard shampoo combat dandruff in the beard?
In general, a beard shampoo helps against beard dandruff, as it removes dead skin cells from the beard. To get rid of dandruff in the long term, it is necessary to follow a certain care routine, dependent on the underlying cause. We have already dealt with this topic in more detail and have compiled a detailed guide on the matter.
What is the difference between Beard Soap and Beard Shampoo?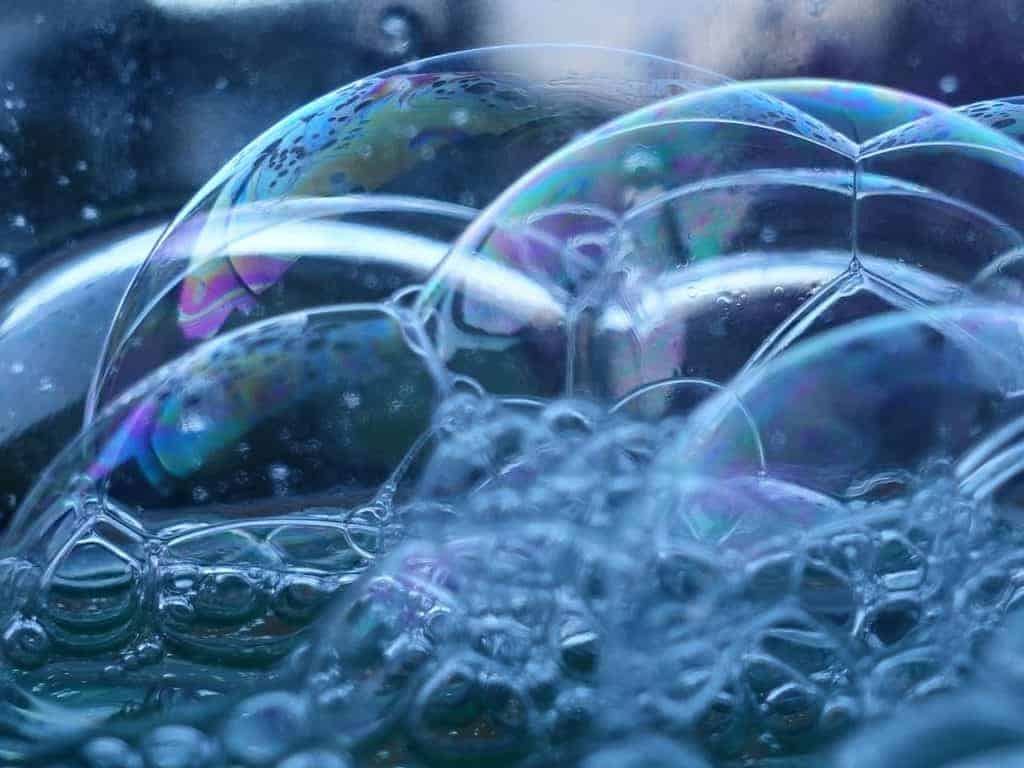 With so many different beard care products, it is hard to keep track of all of them. Perhaps you have also heard of beard soap when it comes to cleaning your beard. Beard soap and beard shampoo are not very different – as long as both are of high quality – and often they even contain the same ingredients. Both ensure that your beard is cleansed of all dirt and prevents the skin underneath from itching.
In general, it is often the case that beard soap contains somewhat more aggressive ingredients and is better suited for thorough cleaning of a dirty beard. If you have to deal with a lot of dirt or bacteria regularly due to your job, for example, a beard soap might be more useful to you.
How long can I get by with a beard shampoo?
You are probably put off by the price of beard shampoos in contrast to normal hair shampoos, but it's not that bad as it looks. In fact, you can get by with a beard shampoo for quite a long time, typically at least two months, but in most cases even longer. As already mentioned, you don't have to wash your beard daily with beard shampoo – twice a week is more than enough. As long as you don't have a huge full beard, even a small amount per wash is sufficient.
Does beard shampoo make the beard softer and more manageable?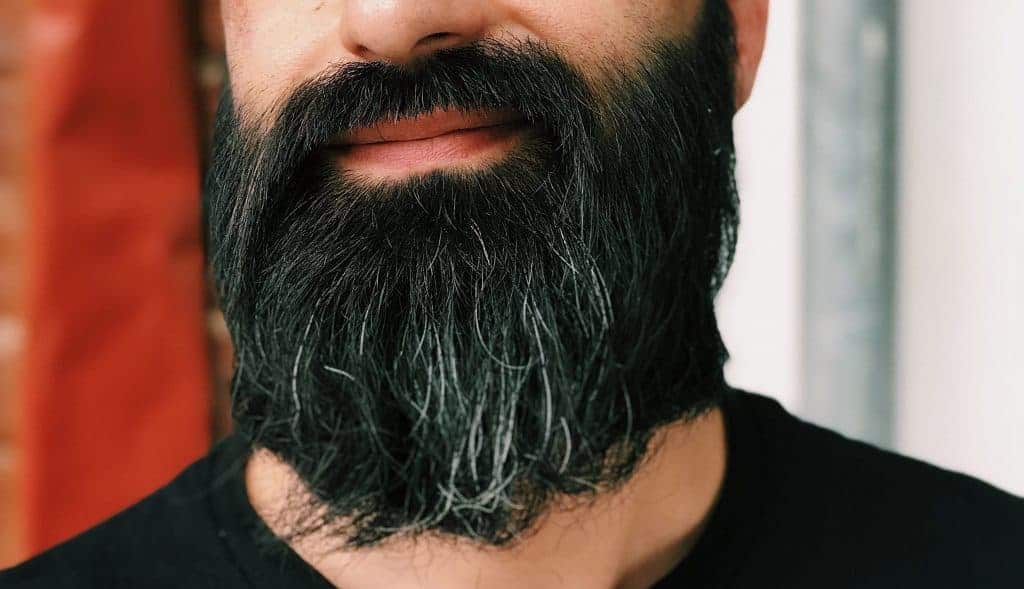 Many beard shampoo manufacturers promise that their product softens the beard. However, in the majority that is not the case – quite the opposite in fact. Beard shampoo is primarily intended to cleanse the skin and beard. In the process, it also removes natural oils from the skin, which keep the beard soft and supple.
On the other hand, there are also beard shampoos that focus on the care aspect and contain several natural oils similar to beard oil. At the same time, the cleansing effect of these products usually suffers as a result, which is what the beard shampoo is actually intended for.
Therefore our recommendation is to stick with a beard shampoo, which has intensive cleansing properties and always use a beard oil in combination with it. This restores the beard and skin with the needed oils and keeps it clean as well. If you are interested in making your beard softer, check out our in-depth guide.
Is beard shampoo also available at drugstores like CVS, Walgreens, Walmart or Rite Aid?
In recent years, local drugstores have expanded their range of beard care products and offer beard shampoos, among other things. However, the choice is usually very limited and often only cheap products with lots of chemicals are available. As long as this remains the case, we recommend that you stick with the high quality products online.
Do beard shampoos have an expiry date?
As long as a beard shampoo is not opened and is stored in the dark, it will last for several years. After opening it should be used within 12 months. Even after this period, you can still use the beard shampoo normally, but the care properties may be limited. Depending on the ingredients used, beard shampoos may have a shorter shelf life, so you should always follow the instructions on the packaging.