Have you ever made a mistake with the beard trimmer and later in the mirror realized that you messed up your beard outline? If not, you're lucky! Everyone else shouldn't worry either – it happens to every guy sooner or later. Maybe, you are growing a beard for the first time and have little experience in trimming a beard evenly and in the right places. A beard shaper is a useful tool for these situations and helps you to achieve a perfectly styled beard.
Quick Overview: Best Beard Shaping Tools
| | | | | |
| --- | --- | --- | --- | --- |
| | Our Pick | Best Value | Budget | |
| | | | | |
| | | | | |
| Manufacturer | Aberlite | Beardclass | The Beard Black | Groomarang |
| Material | Plastic (transparent) | Plastic (transparent) | Plastic | Plastic |
| Size | Large | Large | Large | Small |
| Integrated combs | | 1 | 1 (2) | 2 |
| Styling Edges | 8 | 4 | 5 | 4 |
| Measuring Marks | | | | |
| Anti-slipper rubber | | | | |
| Accessories | Beard stencil | Beard scissors, mustache comb, keychain | Gift wrapping, printed instructions | |
| Price | € € | € € | € | € |
| | | | | |
Why you should use a Beard Shaping Tool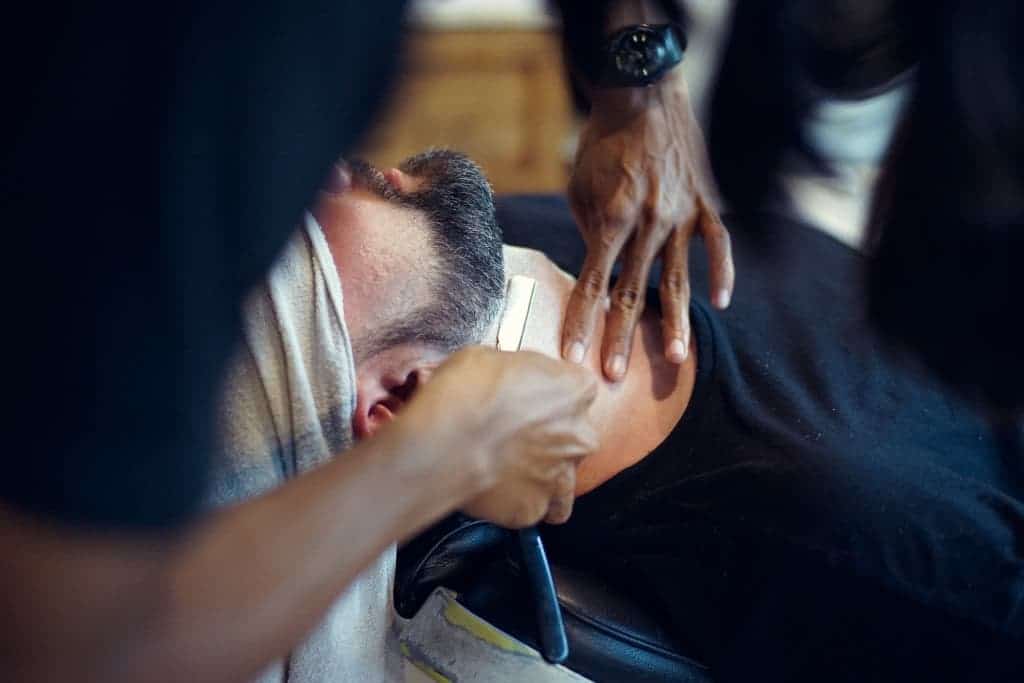 Shaving and trimming the beard according to perfect contours is not an easy task and requires a lot of practice and experience. Part of the difficulty in trimming the beard is that you want to have a look that is as symmetrical as possible. So as soon as a mistake is made, you have to trim the other side as well to restore symmetry.
The beard shaping tool is a simple and handy gadget that will help you avoid such mistakes in the future. One of its many advantages is that you can finish your trimming process much faster. You only have to decide on the desired beard style once and then you can easily achieve perfectly symmetrical contours and clean neck lines on both sides of your face every time.
By purchasing a beard shaper, you can also save a visit to the barber and save yourself money in the long run -assuming you use it correctly.
What makes a good Beard Shaping Tool
There are a variety of beard shaping tools available and to help you find the one that suits you best, we have rated the tools according to these criteria:
Material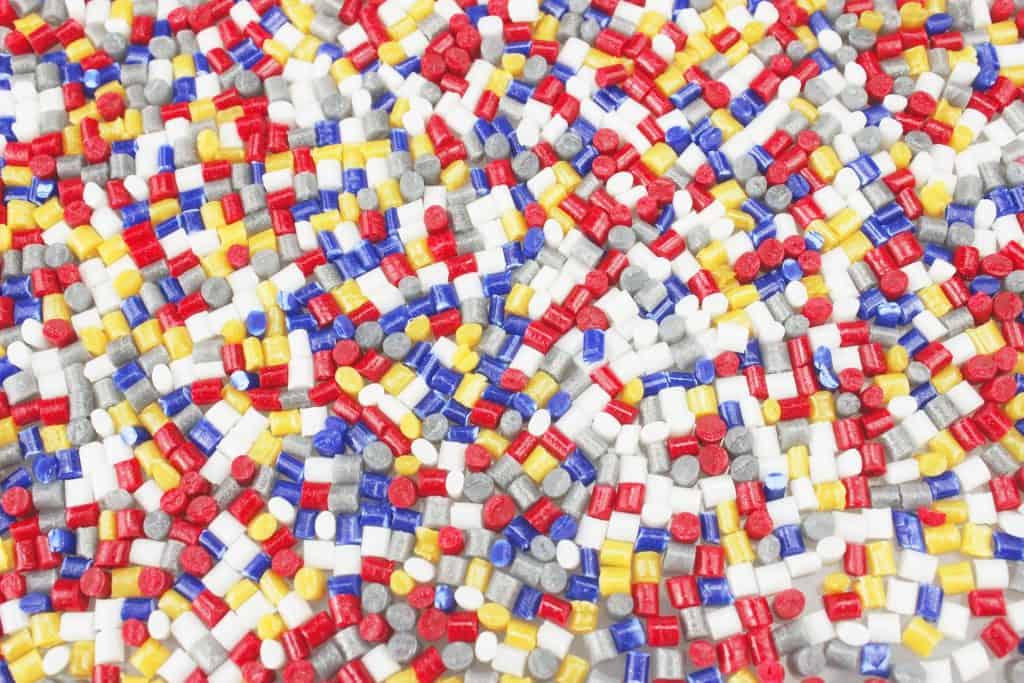 Beard shaping tools are available in the following materials:
Plastic: Although plastic is light, it is relatively resistant and should withstand regular use. Many plastic beard shapers are transparent, which makes styling much easier. That way you can see exactly where the gadget is positioned before you start trimming.
Metal: Metal is more durable, but also more expensive and heavier than other materials. However, the weight can also help with styling because it keeps the tool in place and prevents it from slipping. Some people may find the cold metal unpleasant on their skin, especially in the morning, and the lack of transparency can complicate styling.
Wood: The durability of wood is comparable to that of plastic. However, wood lacks the transparency of plastic. Some of the positive aspects that are in favor of the wooden beard shaper are the classic look and a nicer beard comb (if integrated).
Size
Depending on whether you are often on the road and if you are planning on trimming your beard during that time, a smaller beard shaping tool may be more worthwhile for you. If you don't travel a lot, a larger tool is usually more comfortable, as you can cover a larger area at once and don't have to take any risks with readjustments.
Shape
Some beard shapers are more suited for certain beard styles. Generally, it should always be possible to trim the neckline, cheek line, and sideburns with them. If you already have a particular beard style like a goatee or are planning to get one, it makes sense to buy a beard shaping tool that is specifically designed for it.
Built-in comb
Some beard shaping tools include one or more combs, which are embedded in the sides of the tool. If you do not have a beard comb yet, this can be a nice addition. However, we generally recommend a separate beard comb or beard brush, as the built-in combs are usually poorly made and can damage the beard hair with microscopic sharp edges.
4 Beard Shaping Tools in Review
You can tell right away that Aberlite has put a lot of thought into keeping the styling of different beard styles as flexible and comprehensive as possible with this product. They achieve this with the help of a rather unusual design, which is comparatively complex, but well done.
In general, any beard style can be achieved with a beard shaper, as long as you have some practice with it and use the different styling edges effectively. With the help of transparent plastic, you can make sure that it is placed correctly and trim symmetrically on both sides of your face. In addition, an anti-slip rubber ensures that it also stays in that place and does not slip.
The manufacturer doesn't include an integrated comb, which is not necessarily a negative thing. We generally recommend using a separate beard comb anyway, as most integrated combs are comparatively poorly made. Instead, a beard pen is included, which makes styling easier, especially at the beginning, and can give you an idea of what the beard will look like after trimming. However, after you've used the beard template a few times, you will probably be able to do without it.
The beard shaping tool of Beardclass stands out from the competition with its unique design. It features a pretty big comb and is made out of thin plastic which is tapered at the edges and transparent. You may think that you will be limited in styling options due to the simple design, but that is not the case. Quite the contrary, you will be able to perform all the basic trims as well as some complex ones without any problems.
Beardclass also includes some accessories like a beard scissor, mustache comb, and key chain. Although these are a nice extra, they did not convince us in terms of quality. Apart from the fact that the beard scissor is rather flimsy, it is also not sharp, which leads us to the assumption that it may damage your beard hair. The mustache comb is pretty handy if you want to grow out your mustache. We can't imagine anyone wanting to run around with a Beardclass keychain, so we leave this one out of the rating.
Overall, the product of Beardclass is an excellent choice, which covers all the requirements of a beard template. The clever design and the accessories at an affordable price make it stand out among the competition and that's why it is our best value winner.
This beard shaping tool is made of black flexible but nevertheless durable plastic. It is relatively large, so it is not ideal for frequent travelers.
The edges of the gadget are tapered, which makes it easier to position it from an angle. In addition, small holes are incorporated into the beard shaper, which serves as aids for achieving a symmetrical look. There are also two identical combs integrated, whereas we would have preferred different and longer comb teeth.
The Beard Black Beard Shaping Tool is very inexpensive for the quality offered and is delivered with a gift box and printed instructions. This makes it also a perfect gift for any bearded man.
The colorful beard template from Groomarang is made of plastic and one of the cheaper options in our test comparison. During our review, we noticed that one of the edges was somewhat sharp-edged and poorly finished. We can't say for sure whether this was an isolated case or if these defects also exist with other items.
This beard shaping template is very handy and there are two combs of different sizes as well as measuring marks integrated. In addition, it also includes a brush, which according to the manufacturer is intended for distributing beard oil. The advantage of the brush was not apparent to us, as you apply and distribute the beard oil with your hands anyway. This is more likely a failed attempt to stand out from the competition. Due to the relatively simple design, the styling options are somewhat limited, although it will be fine for most men with not overly complex beard styles.
If you are short on money, nothing is wrong with the beard shaping tool of Grommarang. However, we would recommend spending a little bit more and thus avoid having to reach for your wallet again later.
How to use a Beard Shaping Tool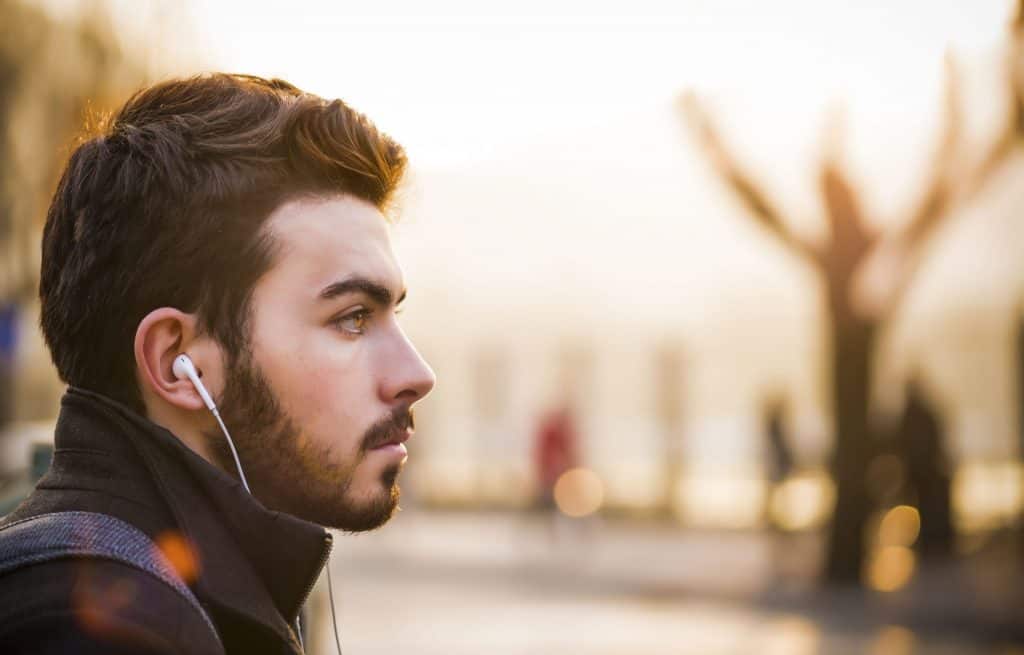 In the following section, we explain how to correctly use the beard shaping tool for trimming different contours and lines. Before starting, however, you should comb your beard using the integrated comb or a separate comb. This will straighten stubborn beard hairs, which will make trimming easier.
How you trim your neckline with a Beard Shaping Tool
For your beard to look clean and neat, you must have a proper neck and chin line. With the help of a beard shaping tool, this poses no problem. Place the round side of the tool approximately one to two finger-widths above your Adam's apple on the neck. Now turn it until it reaches the end of your jawbone. Now tilt your head back slightly and shave the beard underneath. Then do the same thing on the other side.
How to perform a Curve Cut or Step Cut with a Beard Shaping Tool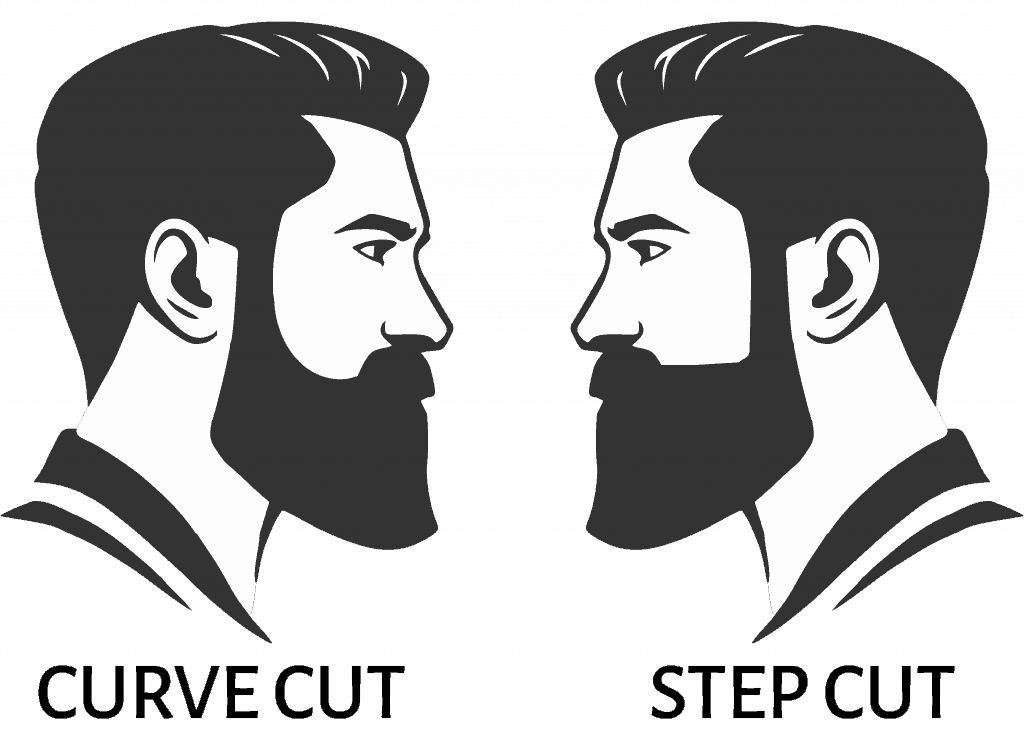 First of all, decide on the look that suits you best. Not everyone is capable of getting a Step Cut, as the beard has to grow relatively high up on the cheeks and some of us are not blessed with so much beard growth. If you are, give this beard style a chance and try it out.
Place the beard shaping tool at the corresponding place and memorize a distinctive part of the ear. Use the measuring markings of the tool, if available. Then trim or shave along it. Do the same on the other half of your face at the exact same position.
How you trim sideburns with a Beard Shaping Tool
Shaving the sideburns should also prove to be no problem with the aid of a bar shaping tool. Simply place the straight side of it in the right place and start shaving. Remember the spot and do the same on the other side. Some beard shaping tools have integrated measuring marks, which make it much easier to memorize the position.
Tips for using a Beard Shaping Tool
Use scissors to finish off your look: The beard trimmer may not always be able to catch all beard hairs, and beard scissors are ideal for those longer individual hairs.
Make use of the measuring aids: If there are measuring marks incorporated in your beard shaping tool, do not forget to use them. It can prove extremely useful to ensure that you get the same symmetrical look after every shave.
Take your time: Never trim your beard under time pressure! The beard shaping tool is just an aid that you still have to use correctly for the desired result. To do this, you have to think about the position of the gadget beforehand, which may take some time.
The Beard Template to Print Out yourself at Home
If you don't want to spend money on a beard shaping tool, you can also print our PDF template on paper or preferably cardboard. This DIY version will not be as good as a proper beard shaping tools, but at least this way you can check if it's useful for you.
You are welcome to share the Beardesy beard template as long as you link to beardesy.com.
Just a little warning in advance to prevent anyone from ruining his beard. The homemade beard shaping tool will be fragile and possibly bend as you press it against your face. This may cause you to make a mistake when shaving or the result may not look the way you planned. To prevent this from happening, buy a beard shaping tool based on our review as it is not too expensive.